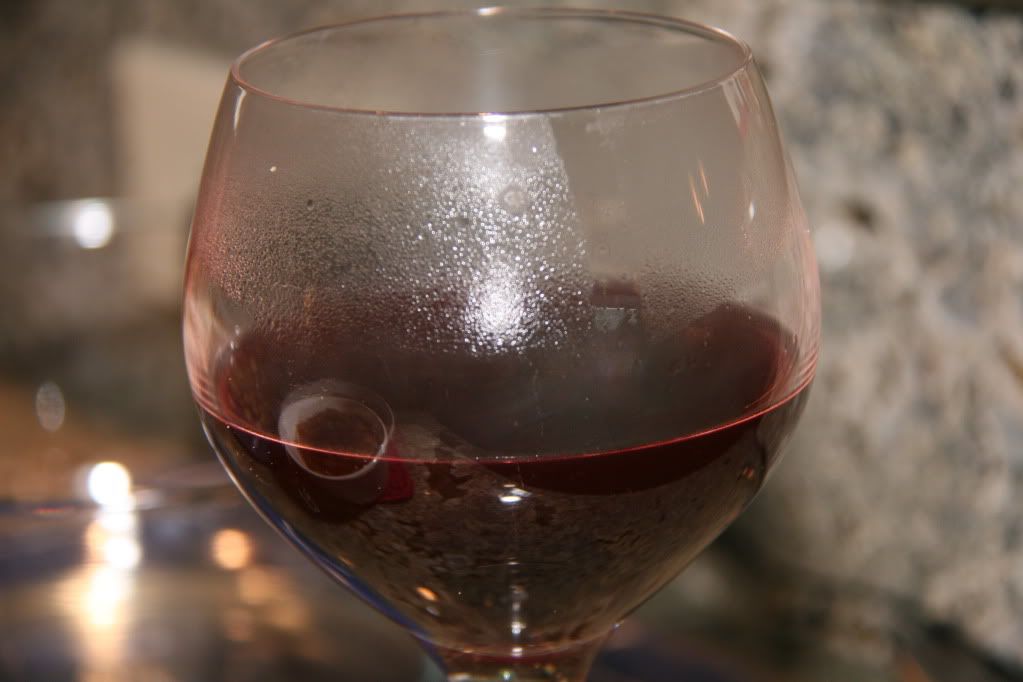 Mulled wine...because who doesn't want something warm to sip while gorging on turkey and stuffing?
The great thing about this recipe is that it is very simple and really hands off. And, it tastes great! Thanks Ina!
Mulled Wine, borrowed from
Ina
Serves 8
Ingredients
4 cups apple cider
1 bottle of red (we used cab sauv)
1/4 cup honey
2 cinnamon sticks
1 orange zested and juiced
4 whole cloves
3 star anise
Combine all ingredients in a saucepan. Bring to a boil, and then lower heat and simmer for about 10 minutes. Strain and discard the solids. Pour the drink into mugs or wine glasses and serve warm.
Ending Notes: VERY aromatic and reminds me of a ski lodge in Aspen. The flavors meshed together really well and I would make this again on a snowy winter night!