I'm telling you. Fondue is the ice cream of winter. I think I've made it like 4 times in the past month alone. I was watching Rachel Ray randomly while waiting for Alton Brown to start and she made this yum looking fondue (well...let's be honest...ALL fondue looks yum). Asmi was coming over for dinner for some fondue so I figured this would be the best time to try it out!
Everything you need for fondue...
Cheddar and Gruyere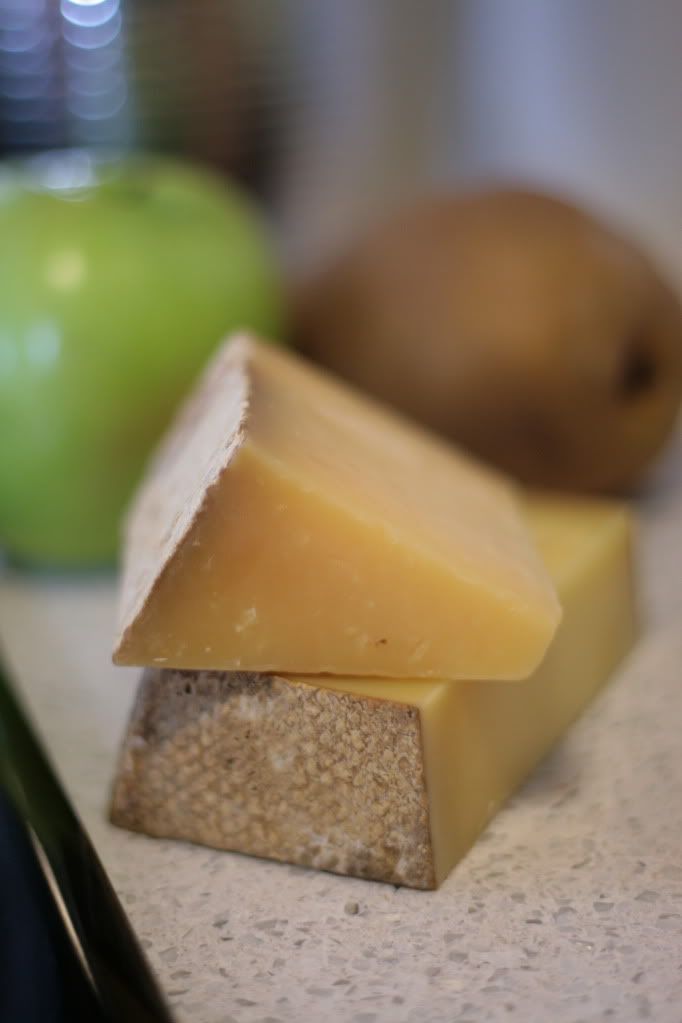 The cheese and cornstarch mixed together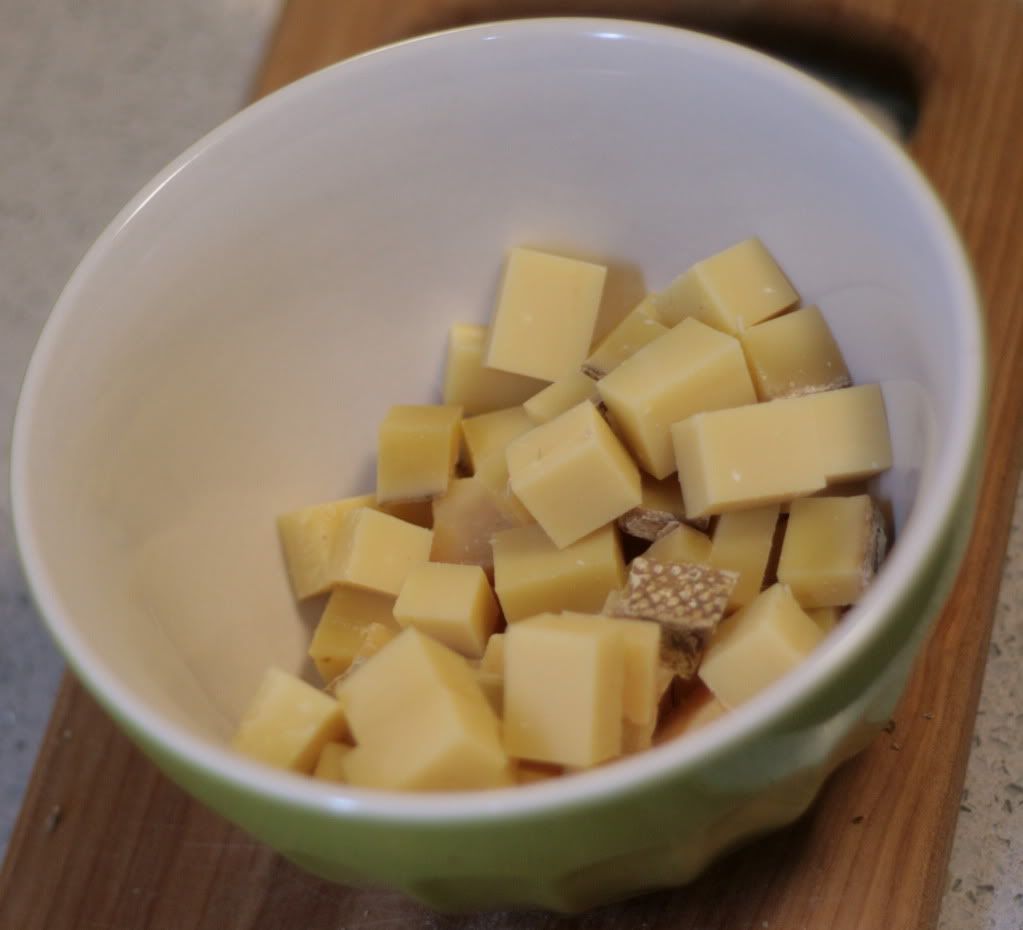 The Spread
Asmi also made some yummy egg-free treats for dessert. She made a delectable french toast muffin and white chocolate chai spice fudge cookie....omg. amazing!
The french toast muffin was actually a great breakfast muffin (I would know...I ate the remaining 2 for breakfast the next day). It wasn't overly sweet and had all kinds of healthy ingredients.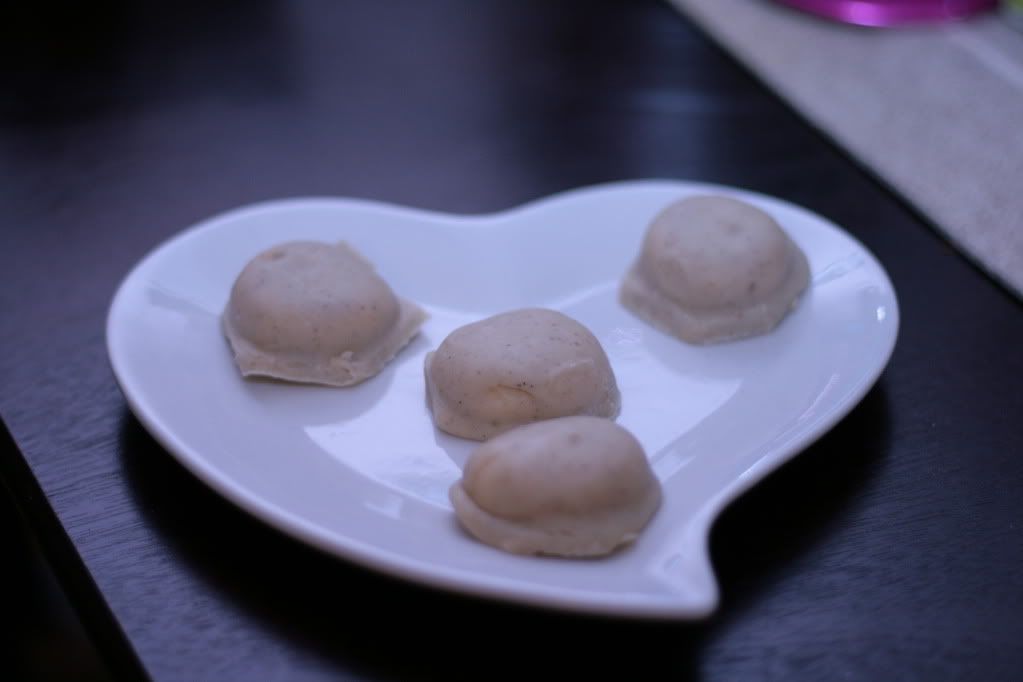 Apple-Scented Fondue,
recipe borrowed from
Rachel Ray
Serves 4-6
Ingredients
1 1/2 cups dry white wine (I used pinto grigio, but the recipe suggested sauv blanc)
1/4 cup calvados (apple brandy)
1/2 pound gruyere cheese, shredded or diced
1/2 pound white cheddar (I used a cabot clothbound cheddar)
2 tbsp. cornstarch (finally found a recipe that gave me the accurate amount to use)
Dash freshly grated nutmeg
Dash ground pepper
Baguette
1 apple, chopped, for dipping
1 pear, chopped, for dipping (I used bosc)
In a medium saucepan, bring the wine and the calvados to a boil. Meanwhile, dice the cheese and mix it together with the cornstarch. Once the liquid reaches a boil, reduce the heat, and drop in the cheese in handfuls, stirring to incorporate until adding the next batch in.
Season with nutmeg and pepper. Continue to stir the fondue until it is thickened, but do not let it boil.
Set up your fondue pot with the sterno underneath. Pour the mixture into your fondue pot and serve with the bread, apples and pears.