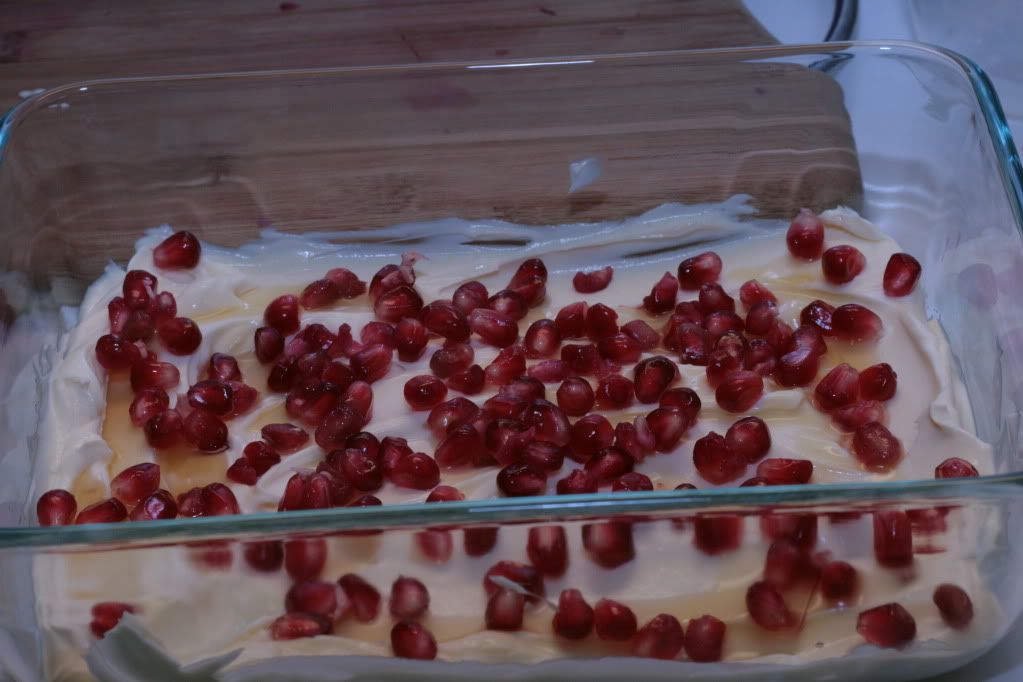 And...Sunday came around. I somehow found myself at SlamPalace yet again for yet another dinner party. Poor me!
I walked into the apartment to find Becca making this amazing chicken and mushroom risotto dish. So savory and melt in your mouth. Alyx soon prepared a simple but delicious tomato, basil and mozzarella salad and some asparagus with shallots.
Alyx's asparagus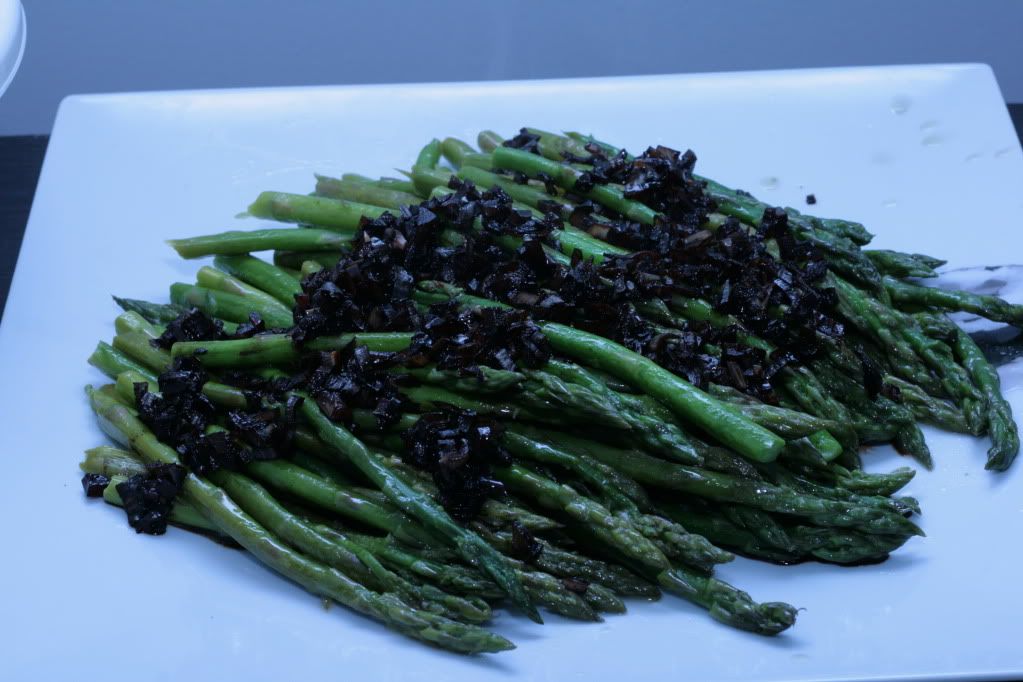 Becca's scrumptious risotto!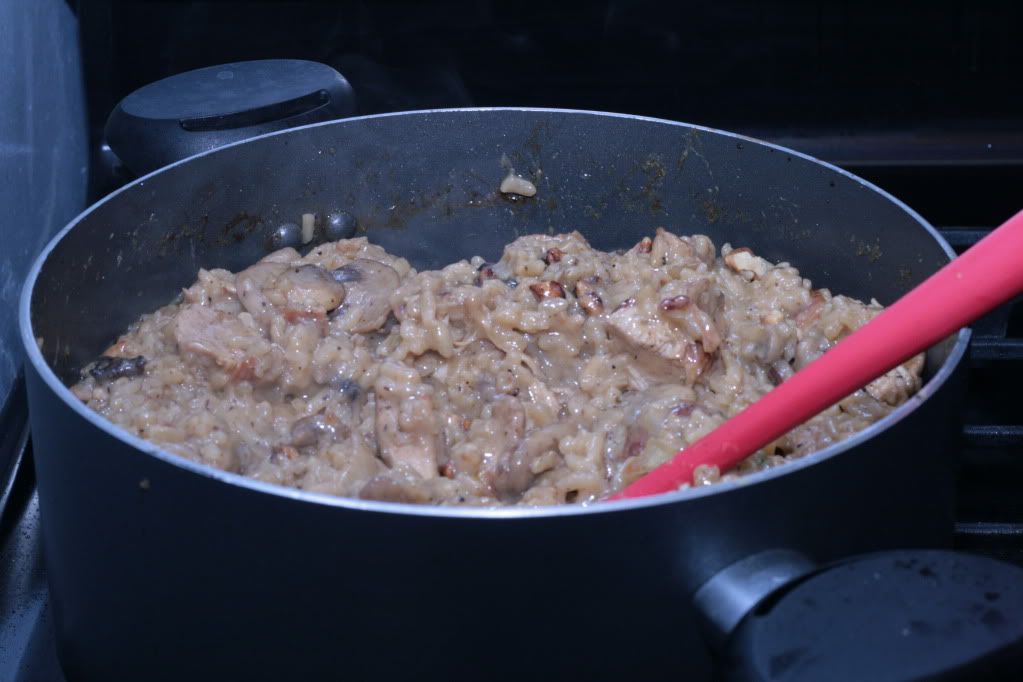 Inspired by Nina, I brought the mascarpone/honey/pomegranate concotion I had nearly polished off at Lavina's the night before. Quick and easy - it took me about 5 minutes to prepare. I actually forgot to bring some honey, but clever us - Nick had a few greek yogurts with honey and he never really uses the honey part, so he generously offered me some to drizzle over my treat.
Pomegranate Mascarpone Dessert/Appetizer Thing,
recipe adapted from Nina
1/2 of a pomegranate, or, if you are lucky, the pre-seeded kind
1 tub of mascarpone (about 3-4 ounces. I used that purple brand from Whole Foods that is from upstate NY or something)
Drizzling of honey or agave nectar
Plain baked pita chips
To cut the pomegranate: Cut in half from the top, and then in quarters. Get a bowl and scoop out the seeds into the bowl. This can get VERY messy so make sure you aren't wearing your finest whites.
In a small bowl, mix together the mascarpone and some honey (no more than 1 tbsp - but suited to your tastes). Spread this into a serving dish. Top with the pomegranates. Eat with the pita chips (TRUST me this is DELICIOUS).